YEAH OKAY SO THIS HAPPENED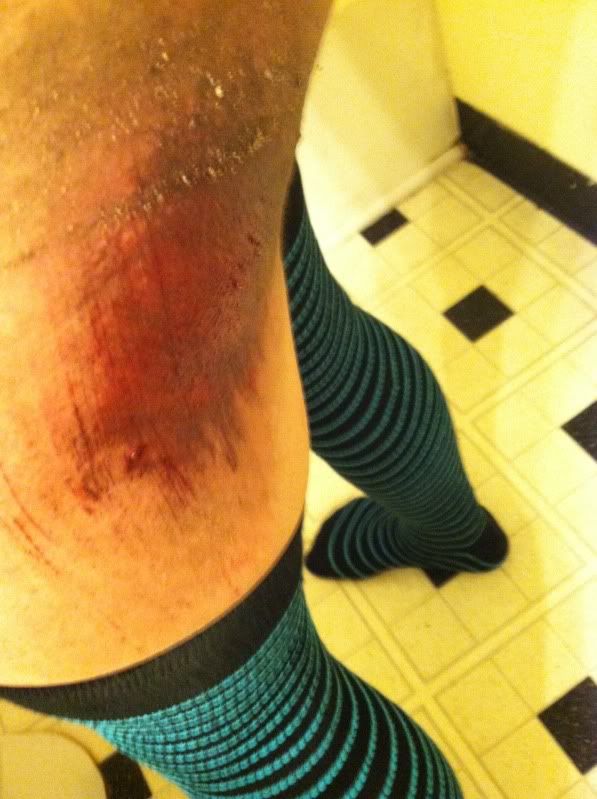 I fell outside on my skates and removed quite a bit of skin. Jason putting peroxide on it was more painful than falling down the stairs on my already-sprained knee.
Pretty awful stuff.
At least now it's healing enough where I can sit in a chair for more than three minutes and not feel pain!
I have some more art to upload, and I will very soon.