It's here! The
Maine Comics Arts Festival
is today! Come to the Ocean Gateway in Portland between 10am and 5pm to see some pure raw talent. Kazu Kibuishi and Kate Beaton are our featured guests this year! AMAZING
I will also be there in case people have any interest in buying this super special limited edition variant cover of Adventure Time #4 with art by yours truly. I have no idea what to expect - I'm just the geeky girl that works at the comic store, who'd want me to sign anything?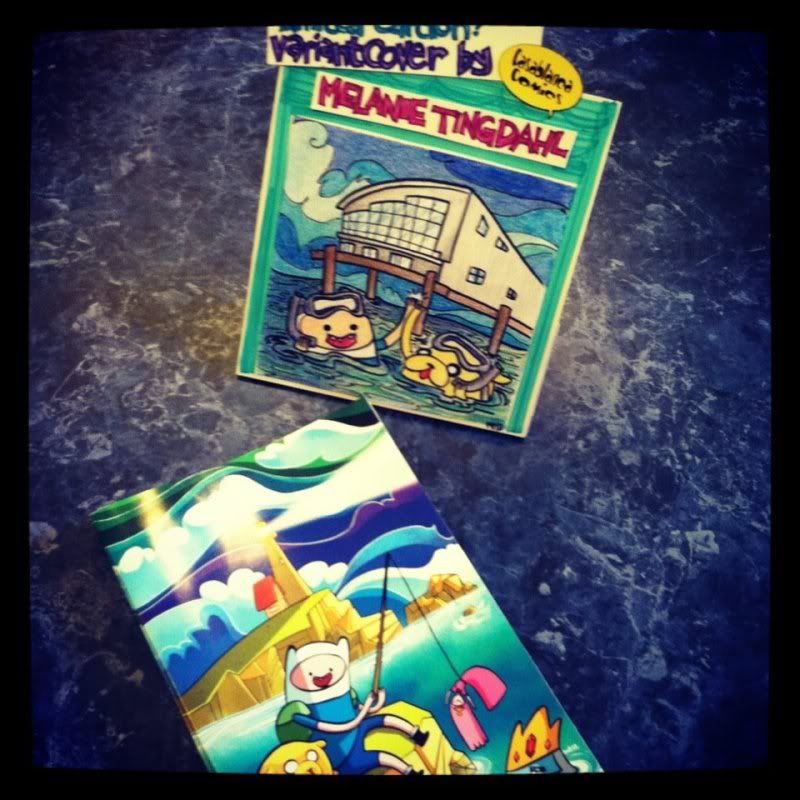 This is one of my favorite events of the year. In fact, without MeCAF I may never have started working at
Casablanca Comics
! The first year of the festival, I was just a shy volunteer that liked comics a whole bunch. But Rick and Laura offered me a job a few months later and here I am now, selling comics with
my art
on the cover. There is a special place in my heart for this event, especially for the amazing people who make it happen!
EXCITEMENT!