MeCAF
was a blast! All the exhibitors were very kind and friendly. Kazu Kibuishi was one of the nicest guests we've had, and extremely friendly!
I had Flight vol 3, Explorer: The Mystery Boxes, and Hark! A Vagrant signed, and then I bought a bunch of stuff. Some of the creators were kind enough to give me free stuff too!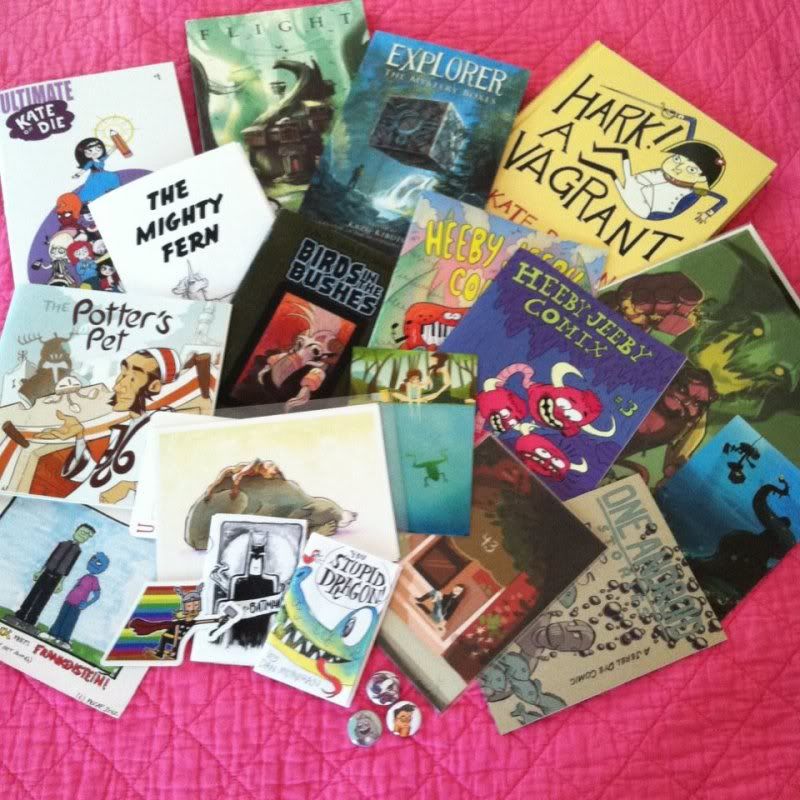 The signing of Adventure Time was exciting, too. It was sort of a surreal experience for me.
I'm already super pumped for next year, and all the years following. (:
While we wait for the next MeCAF, here are some commissions I've been working on--